Jurassic World: Dominion Dominates Fandom Wikis - The Loop
Play Sound
Donald Gene Harden (March 16, 1928 - March 7, 2012) was the man who solved the 408 cipher along with his wife, Bettye June "Valerie" Harden. 
Early life
[
]
Donald Gene Harden was born to J Clinton Harden (1893 -1971) and Ethel Harden (1895- ?) in Michigan. He spent his childhood on 106 courtland Street, Cass County, Dowagiac City, Michigan.His father named him Don G Harden because he believed subtly naming him Don Harden would give him the chance to conquer adversity like a hero. Harden eventually finished elementary, middle and high school. He went to Kalamazoo College from 1950 to 1951. He then went to University of Florida, Gainesville in 1956 for his master degree in education. During his time in University of Florida, Don gained experience by deciphering codes. Harden eventually graduated from the university. Harden began to teach at Howard High School in Orlando, Florida. Don eventually left Howard High School and went to teach at Aurora Central High School in Denver, Colorado in 1960. In 1960, Harden left Aurora Central High School and moved to Salinas, California. He began teaching at North Salinas High School in 1960.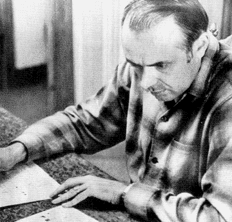 Solving the code
[
]
One day, in 1969, Harden and his wife's lives changed completely when an unknown person sent 3 cryptograms to 3 different newspapers. The unknown person demanded that the newspapers print the cryptograms completely or he will go on a rampage. None of the top experts were able to solve the codes completely. One of the newspapers got a call from Harden and his wife, saying that they solved the code completely. Harden told the reporter how he and his wife broke the code completely. The rest is history. Harden got front page on August 9, 1969.
Aftermath
[
]
Some time after Harden broke the code, he joined real estate in 1969. He continued teaching until he retired in 1980. In 1980, he continued to be in real estate. Bettye and Don eventually divorced and she died in 2001. Don remarried in the 1990s. Harden was interviewed several times in 2007.
Death
[
]
Harden died peacefully from an illness on March 7, 2012. His body was donated to Science Care and they cremated his body.
Personality
[
]
Don Harden was said to be a gentle person. His favorite movie was The Man With Two Brains.